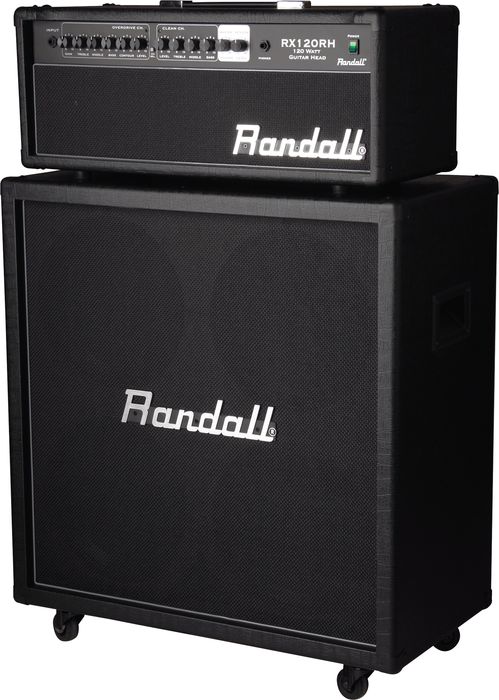 RANDALL RX120RH TESTATA e CASSA
Brand: Randall
Model: RX120RH
OVERVIEW
This half stack includes the Randall RX Series RX120RH 120W Guitar Amp Head and the Randall RX412 Speaker Cabinet.
Randall's goal was to develop a more affordable guitar amp with the tone of much larger combo amps and stacks. The RX tone circuits deliver a modern Randall tone with plenty of tight lows and enough top-end sizzle to satisfy any metal guitarist.
The RX412 speaker cabinet delivers a sound that rivals the tone and power of much larger, more expensive boxes thanks to its 4 - 12" Jaguar speakers.
Big, modern sound in an entry-priced package!
FEATURES
Randall RX Series RX120RH 120W Guitar Amp Head
RX120RH includes 120 watts
2-channels
Overdrive channel w/Voicing and Contour control
Clean channel
Spring Reverb w/level control
2-button footswitch included
200W RX412 includes
4 x 12" Randall 50W Jaguars
Randall RX412 Cabinet
200W cabinet
Four 12" Randall Jaguar speakers
Black cloth grille
Plywood construction
SUBITO DISPONIBILE

© Centro Musica Service S.r.l. | Via Bologna 1 | 07026 Olbia (SS), Italia | VAT 02617760901 | Developed and powered by dodify