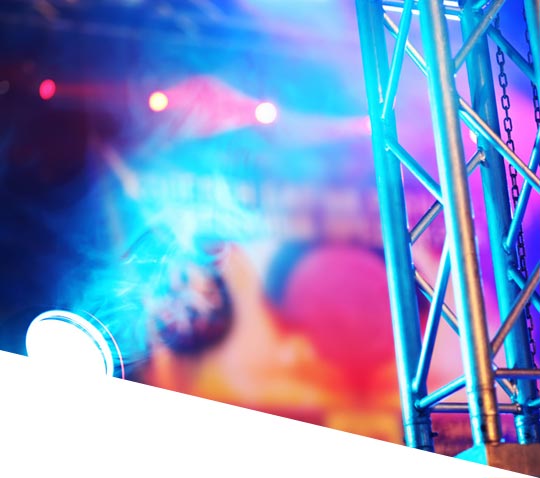 Our stages and equipment will be delivered to your event's location
by our experienced technicians. Thanks to our many years of experience we can offer many tools, including:
towers;
truss;
tensile structures;
grandstands;
gazebos;
chairs;
armchairs;
generators;
platforms;
barriers;
fairlead;
fencing;
current screens;
cranes
Any big event needs a supportive stage that will enhance the event.
Centro Musica has compliant staircases certified to the EEC, of various sizes and models. From our headquarters in Olbia, our technicians specializing in the assembly of stages and structures will arrive at your requested location: we can reach all of Sardinia, from Porto Cervo to Porto Rotondo, from Baja Sardinia to San Teodoro, from Costa Smeralda to Cagliari we can bring the right equipment for your exclusive event. We can set up:
Concerts;
Theaters;
Museums;
Arrangements;
Outdoor;
Stadium;
Pool parties;
Sports and music events;
Private parties;
DJ set;
Yacht parties;
Discos;
Weddings, baptisms;
Village festivals;
Birthdays.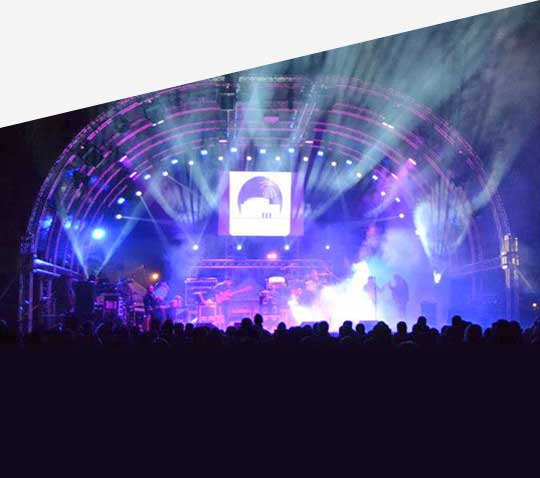 Accompanying equipment and stages
© Centro Musica Service S.r.l. | Via Bologna 1 | 07026 Olbia (SS), Italia | VAT 02617760901 | Developed and powered by dodify