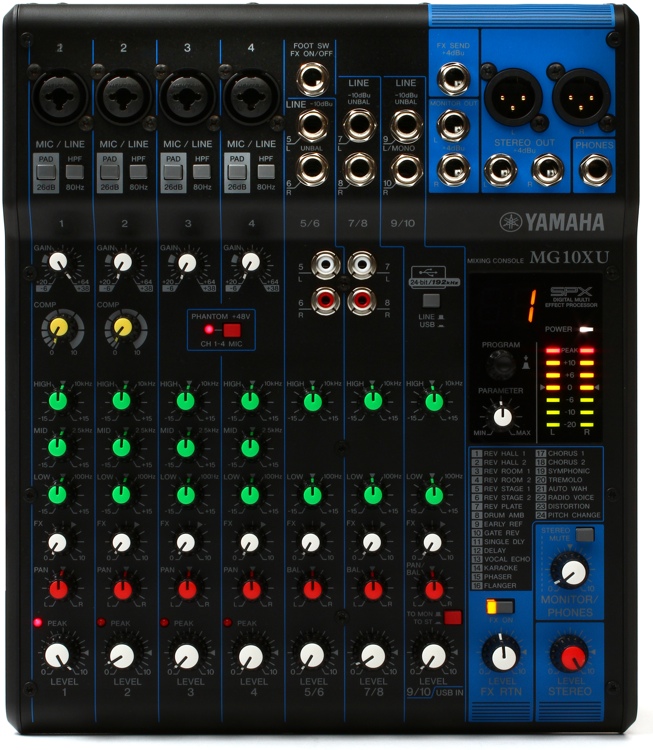 Mixer 10 canali con effetti Yamaha mg10xu
Brand: yamaha
Model: mg10xu
MIXER 10 CANALI USB CON ALIMENTAZIONE PHANTOM ED EFFETTI

Per un controllo più preciso e per valorizzare il tuo suono, i modelli XU della serie MG sono dotati di una serie di rinomati effetti Yamaha SPX. Caratterizzati da Chorus, Flanger, Distorsioni, Riverbero e Delay ad alta risoluzione, tutti con parametri modificabili, sono gli stessi processori multieffetti utilizzati sulle console di missaggio Yamaha di fascia alta, e forniscono gli strumenti necessari per elevare i vostri mix ad un livello superiore.
Caratteristiche principali
Console di mixaggio 10-Canali
4 Mic / 10 ingressi di linea (4 mono + 3 stereo)
1 Stereo Bus
1 AUX (incl. FX)
Preamplificatori microfonici "D-Pre" con circuito Darlington invertito
Compressori 1-Knob
Effetti di alta qualità: SPX con 24 programmi
Funzioni audio USB 24-bit/192kHz 2In/2Out
Funziona con iPad (2 o successivo) tramite iPad Camera Connection Kit o Camera Lightning/USB
Include Cubase AI DAW (versione download)
Interruttore PAD sugli ingressi mono
Alimentazione Phantom +48 V
Uscite XLR bilanciate
Chassis in metallo
Alimentatore incluso
Dimensioni: 244 x 71 x 294mm
Peso: 2,1kg
Our Showrooms
If you are looking for a specialist store to buy various kinds and brands of musical instruments, come and visit us at our Olbia and Porto Cervo Showrooms. We will help you purchase the right instrument for you.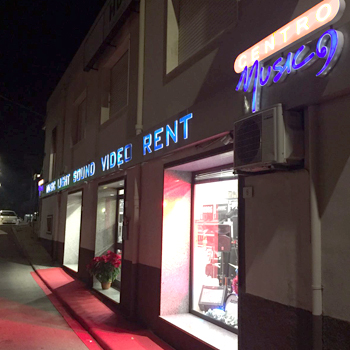 Olbia
via Bologna, 3
Phone: +39 0789 23443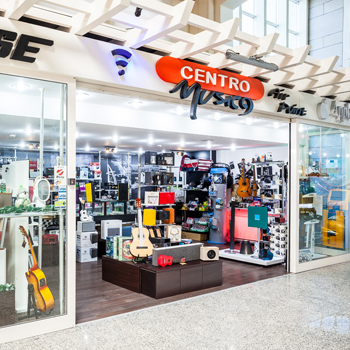 Airport
Olbia Costa Smeralda Airport
Phone: +39 346 82 47 131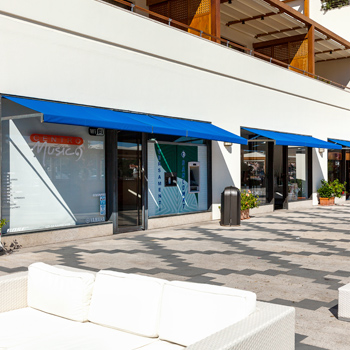 Porto Cervo
Piazza Azzurra
Phone: +39 334 36 67 069
© Centro Musica Service S.r.l. | Via Bologna 1 | 07026 Olbia (SS), Italia | VAT 02617760901 | Developed and powered by dodify