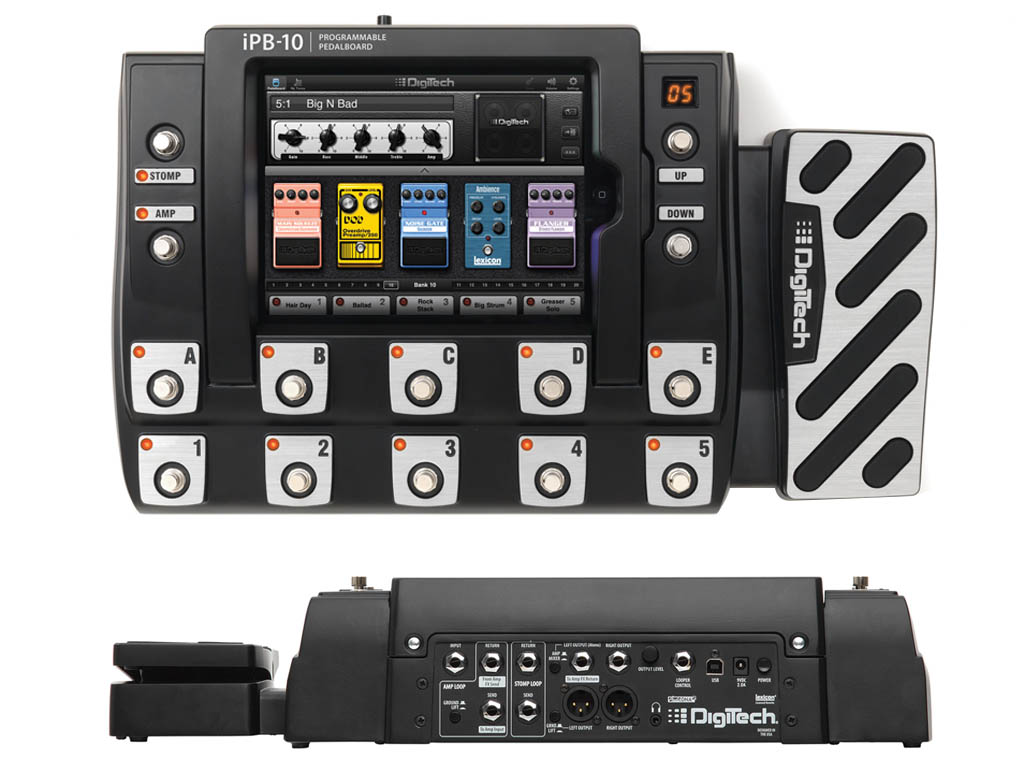 Pedaliera Progammabile per Ipad Digitech Ipb10
Brand: Digitech
Model: ipb10

Sfruttando la potenza dell'iPad, l' IPB-10 combina la semplicità di una pedalera con la flessibilità di un sistema multieffetti. Infatti iPB-Nexus per iPad è una App che da al chitarrista la funzionalità "drag and drop" per la realizzazione della propria pedaliera. Questi comprende anche la libreria My Tones, nella quale il musicista può memorizzare ed organizzare i preset. Dispone inoltre di una visualizzazione con cui il musicista è in grado di vedere, in tempo reale, i pedali che compongono il preset della pedaliera con le relative impostazioni. Insieme, l'iPB-10 e l'iPB-Nexus permettono al chitarrista di progettare la propria pedaliera perfetta. E' possibile collegare in drag and drop fino a 10 pedali diversi, in qualsiasi ordine ed è perfino possibile aggiungere un amplificatore ed una cassa. Avendo a disposizione 87 pedali diversi, 54 ampli e 26 casse tra cui scegliere, il numero di suoni per chitarra che è possibile realizzare è virtualmente illimitato. Sfruttando la gestione al tocco dell'iPad, il musicista è in grado di riorganizzare i pedali nella catena di segnale, accenderli, spegnerli e modificarne le regolazioni.
Caratteristiche principali
Convertitore A/D: 24-bit high performance audio
Frequenza di campionamento: 44.1 kHz
DSP: 2x Processore Audio DNA2™ DSP
Preset Memory: 100 User/Factory Presets con memoria praticamente illimitata all'interno dell'App
Alimetatore: PS0920DC-01
Ingresso chitarra 1/4"
1/4" loop con ground lift switch
1/4" loop effetti
1/4" Uscita di linea Stereo con interruttore Amp/Mixer
livello di uscita
Uscite stereo XLR con ground lift switch
Uscita cuffie 1/8"
1/4" per pedaliera di controllo esterna
Porta USB per streaming audio
Ingresso alimentazione
Interruttore di alimentazione
Chassis in metallo
Compatibile con iPad2 e iPad
NOTA*: iPad non incluso
Our Showrooms
If you are looking for a specialist store to buy various kinds and brands of musical instruments, come and visit us at our Olbia and Porto Cervo Showrooms. We will help you purchase the right instrument for you.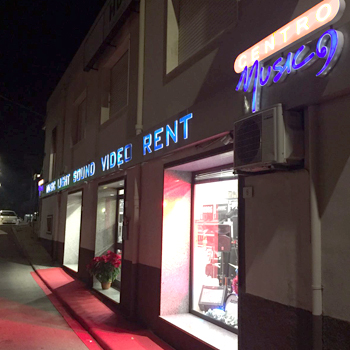 Olbia
via Bologna, 3
Phone: +39 0789 23443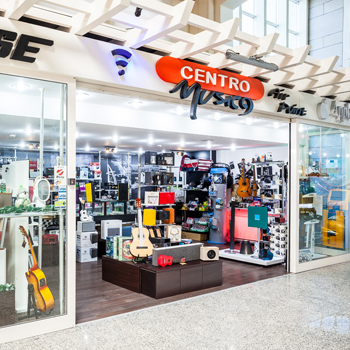 Airport
Olbia Costa Smeralda Airport
Phone: +39 346 82 47 131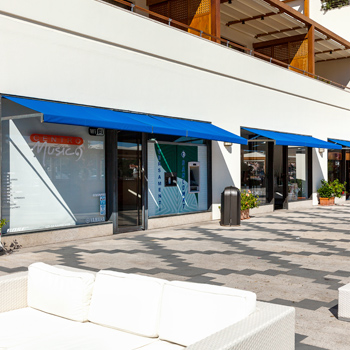 Porto Cervo
Piazza Azzurra
Phone: +39 334 36 67 069
© Centro Musica Service S.r.l. | Via Bologna 1 | 07026 Olbia (SS), Italia | VAT 02617760901 | Developed and powered by dodify